microMend​ Now Available for Purchase
In response to customer demand, the microMend Skin Closure Device has been packaged for individual consumer use in two convenient options: microMend Emergency Laceration Kit and microMend Emergency Laceration Closure multipack.
Whether at home in the kitchen or carrying out home improvement projects, at work, sports, biking, hiking, camping, hunting or fishing, or on vacation, accidents happen anywhere. microMend is a great addition to your first aid supplies.
Think ahead and be prepared!
microMend Emergency Laceration Kit
This complete kit contains two (2) 0.5" wide sterile microMend Devices, one (1) 1" x 1" Alcohol Prep Pad, and one (1) 2" x 2" Gauze needed to effectively close a wound up to 1 inch.
microMend Emergency Laceration Closures
This package contains 3 packs of 0.5" wide sterile microMend Devices (2 devices per pack for a total of six devices). Each pack closes up to 3 wounds each up to 1" long. This package has enough devices to close total wound length over 3 inches.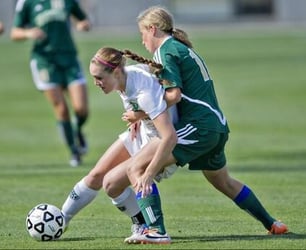 microMend Benefits
Securely Closes Wounds
Keeps Wounds Closed Like Stitches
Painless Application
Applies Like a Band-Aid®
Costs Less Than a Trip to the ER
Saves Time and Money
Easy to Apply and Remove
Can be Removed at Home
EFFECTIVE AND AFFORDABLE
microMend is used by ERs and Urgent Care nationwide. When you are in the outdoors, traveling, or are otherwise far away from medical care, microMend is a hassle free and much less expensive alternative to being treated at the ER or Urgent Care Clinic.
PAINLESS & EASY APPLICATION THAT KEEPS WOUNDS SECURELY CLOSED
microMend uses high tech Microstaples that grip the skin to provide holding strength like stitches. The Microstaples are tiny and painless. They are attached to a bandage, which is fast and easy to apply. By keeping lacerations securely closed, microMend allows them to heal well with minimal to no scarring.
GREAT FOR CHILDREN
A trip to the doctor can be scary for a child, especially if it is a cut that requires stitches. Now wounds can be treated on the spot whether at home, soccer field, playground, swimming pool, or the beach. ​