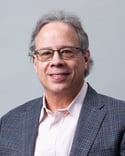 Ronald Berenson, MD | ​Founder and President & CEO
Ron Berenson, MD, is a serial entrepreneur, who has founded and served as CEO of several biomedical ventures (CellPro, Xcyte, HemaQuest, Fe3, Aequus), including two NASDAQ-listed companies. He has 30 years of experience in fundraising, business development, product development, clinical & regulatory affairs, and commercialization of medical products, including skin devices. He is a graduate of Stanford University and Yale Medical School and a former faculty member at the University of Washington.​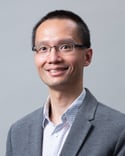 Paul Leung, MS, PE | VP of Operations
Paul has 18 years of experience in product and technology development as well as manufacturing in various industries, including several medical device companies. These include Natus Medical, Kurve Technology, Bardy Diagnostics, and Cenorin. He currently serves as the Vice President of Operations of KitoTech Medical, where he is responsible for development and manufacturing. Paul received his Bachelor of Engineering degree with Honors at Imperial College London, and a Master of Science degree at Columbia University.​

Anita Jul Brown | ​Director of Sales and Marketing
Anita has over 25 years of sales and marketing experience including senior management positions in the medical device industry in wound closure products and disposables. She worked with KitoTech as a consultant for over 2 years before joining the team and has been instrumental in developing and implementing commercial strategies for our medical and consumer businesses. Anita is a graduate of the University of Southern Denmark.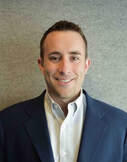 Eli Sonkin, MBA | ​Chief Financial Officer
Eli leads finance and business operations at KitoTech. Before KitoTech, Eli led finance at several Seattle-based biotechnology and medical device companies, including Aequus BioPharma, Pharmain, and DMD Therapeutics. Previously, he spent 8 years in public accounting at Deloitte & Touche and Ernst & Young. Eli has a BA in Business Administration from the University of Washington, a Master's in Accounting from Seattle University, and an MBA from the Haas School of Business at the University of California at Berkeley.​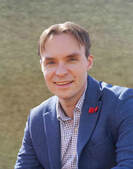 Edward R. Truitt, III, JD | ​Chairman of the Board
Ed is a life sciences entrepreneur, investor and board member. He is CEO of Lubris BioPharma, which is developing a therapeutic protein for dry eye and inflammation-related conditions. Lubris sold its ophthalmology portfolio to Novartis. Mr. Truitt is co-founder of Biological Dynamics, a developer of oncology diagnostics and he serves on the Board of Sound Life Sciences. Previously, Mr. Truitt practiced corporate law, focusing on business formation and technology licensing. Mr. Truitt received his JD from University of San Diego and BA from UC Santa Barbara.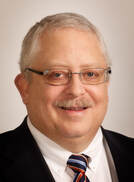 John Canady, MD., DSc.​ | ​Chairman, Scientific Advisory Board
John is a leading plastic surgeon who was previously Vice President of Medical Affairs at Johnson & Johnson, where he was employed for more than 10 years. Prior to J&J, he was on the faculty at the University of Iowa in the Departments of Plastic & Reconstructive Surgery, Head and Neck Surgery, and Orthopedic Surgery for over 20 years. He has held the position of President of the American Society of Plastic Surgeons. He has a BS Degree from Grinnell College, an MD from the University of Iowa, and a DSc from Grinnell College.