A New Approach to Wound Closure
Experience a new wound closure device that is as effective as sutures and as fast and easy to apply as a bandage. It delivers superior clinical results, including better cosmetic outcomes and improved patient experience while reducing procedure costs.
microMend PRO incorporates the key features needed for optimal wound closure. It is designed like a butterfly bandage so it can be applied easily and painlessly in seconds. Microstaples allow the device to achieve the holding strength of sutures. microMend PRO can close wounds up to 50 cm in length and is effective in closing all types of wounds including those with curved and jagged edges. It is also gentle enough to be applied on fragile skin in the elderly and chronically ill. This makes it ideal for closing skin tears that cannot be treated with sutures or other wound closure products.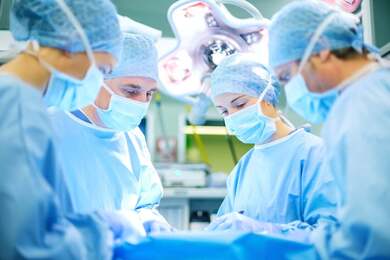 Two Ways to Use microMend PRO
Without Other Wound Closure Products
Primary skin closure of incisions that do not extend below the upper dermis.
To extend the duration of closure security after suture or staple removal.
In Combination with Suture or Staples
Closure of the upper skin layer in which sutures or staples were used for closure of deeper skin layers (e.g. deep dermis).
Skin closure as adjunct to sutures or staples for wounds under high tension.
Important Clinical Benefits
Minimal Training
Broad Range of Medical Personnel
Similar Holding Strength to a Suture
Closes Wounds from 1 to 50 cm in Length
Painless and Comfortable to Wear
Superior Cosmetic Results
Consistent Outcomes
Reduced Time Increases Throughput
​Can be Applied by Ancillary Personnel
No Return Clinic Visit
Half of Supply Costs compared to Suture Procedure (tray, suture, anesthetic) - $10-15 vs. $20-30
Faster Procedures Save Hundreds of Dollars (microMend PRO is 7 times faster than sutures)
Reimbursement – Same as for Sutures and Staples
Avoid Use of microMend PRO ​for Closure of Wounds​
That are not completely dry before application of microMend PRO.
With large amounts of drainage or bleeding at the time of application of microMend PRO.
In areas subject to moisture build-up, such as axilla and groin.
In sites with significant hair (e.g. scalp).
With more than 1 cm gap between wound edges.
That are infected, cannot be thoroughly cleaned, or contain a foreign body.